On version 5.4+ of Collage you are now able to remotely access a camera or microphone connected to your ClearTouch display.

To do so, follow these steps:
Note: This is available only on Windows and Mac Devices

1. Open Collage on both your laptop and your panel
2. Connect your laptop to the panel via the 6 digit code displayed on the panel

3. Select the Device Sync Icon in the top right, as imaged below: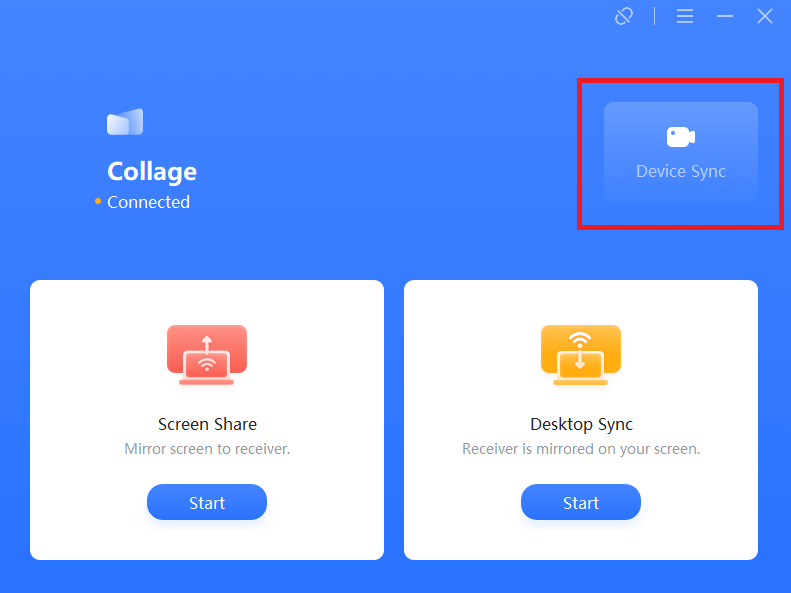 4. Select the Camera icon to call the panel for access. You also have the option to select Microphone if you have one connected. Click accept from your panel and you should now be able to preview the camera from this screen: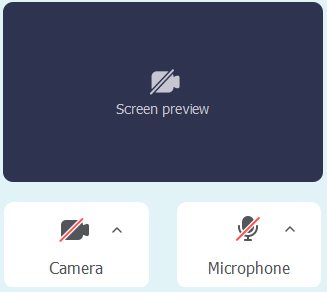 5. Now that you have established a remote connection to the camera, all you will need to do is open up your preferred video software (Zoom, Teams, etc.) and select "Sharing Camera" as your input device.

Have fun connecting!

For any questions or issues, please contact Support at 864-643-5045 or submit a
Support Ticket
.