If you are experiencing issues with Snowflake that can't be resolved by closing and reopening the app, you may have to reset Snowflake.
To reset Snowflake, follow the steps below. (Windows 10)

*Note: This will reset all personalized settings within Snowflake back to default settings.*
1. From your Search Bar in the lower task bar in Windows, type "Configurator." In the search results that show in your start menu, click "Open" in under the Snowflake Configurator App.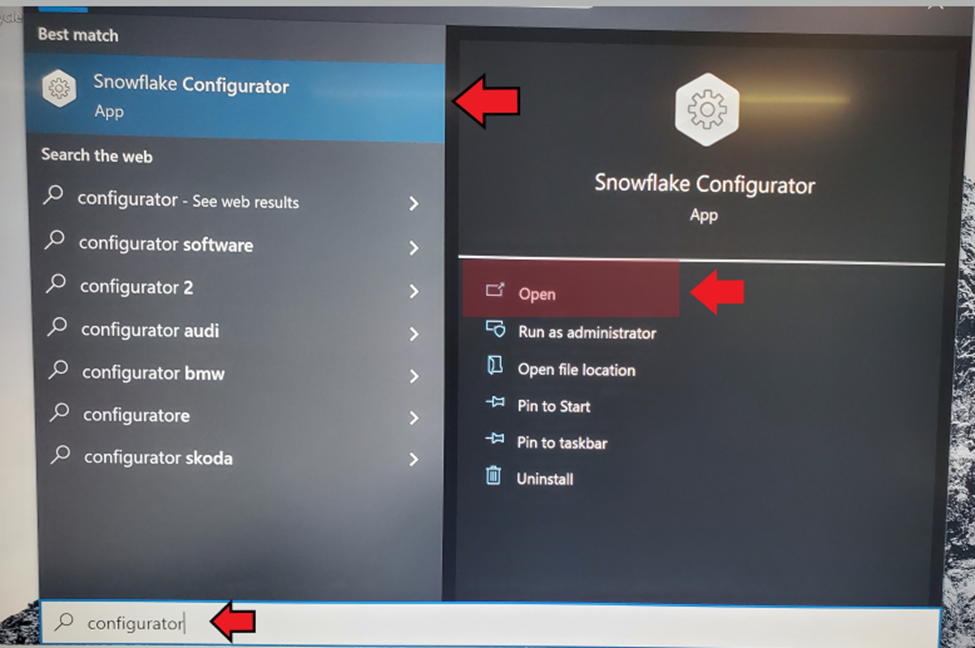 2. In the Snowflake Configurator, click "Help" in the upper left corner of the window. From that drop down menu, click "Reset to Defaults."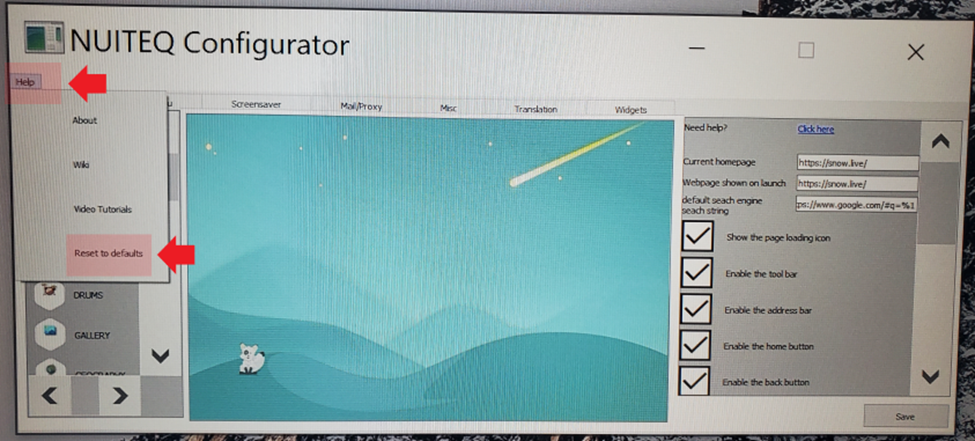 3. In the pop up window, click "Yes."