With version 5.0+ of Collage, you are now able to use your ClearTouch panel to extend your computer's display. This is not to be confused with mirroring, where the image on your computer is mirrored to the panel.

Using the Extend Screen option, your panel can be used as an additional monitor for your device.

To do this, open your Collage client on either a Windows or Mac device. Connect to your ClearTouch panel using the 6 digit code displayed on the panel.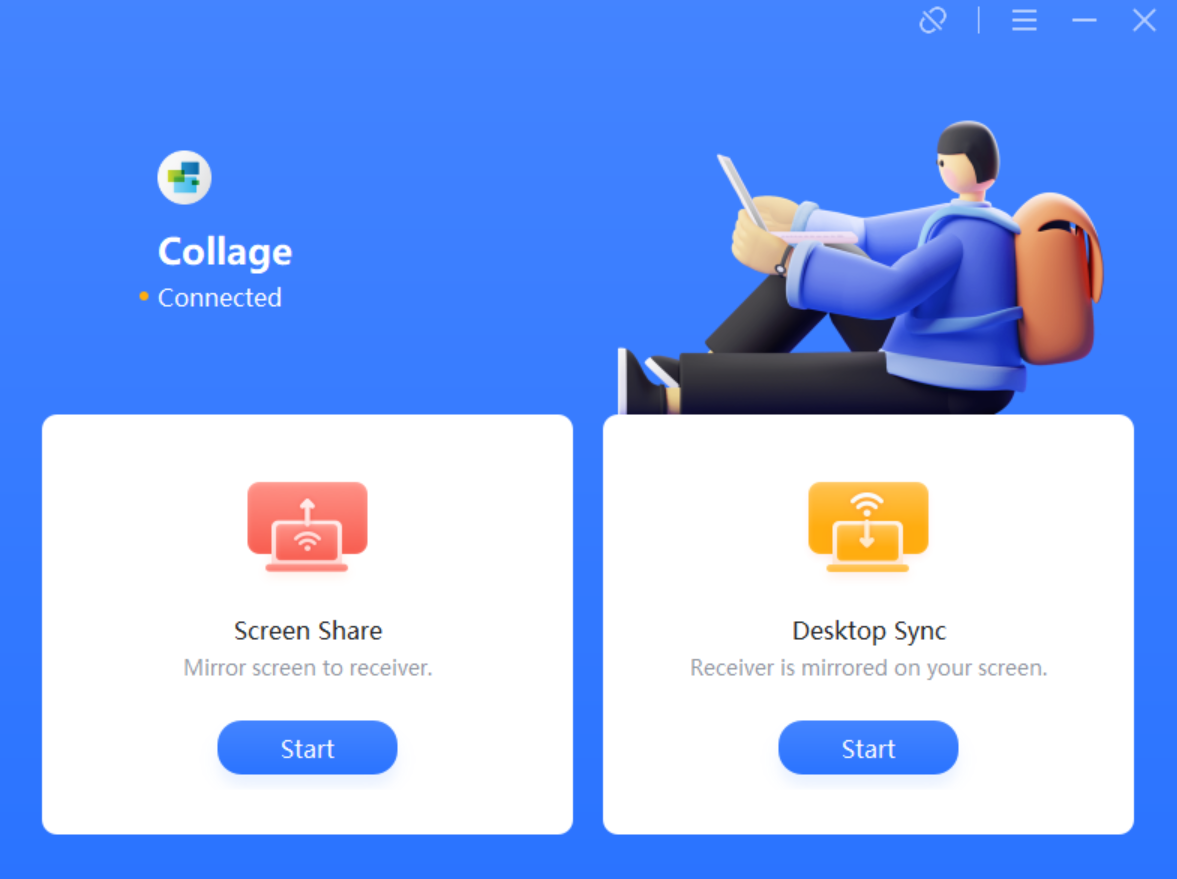 Once you are connected, select Start on the Screen Share option as pictured above.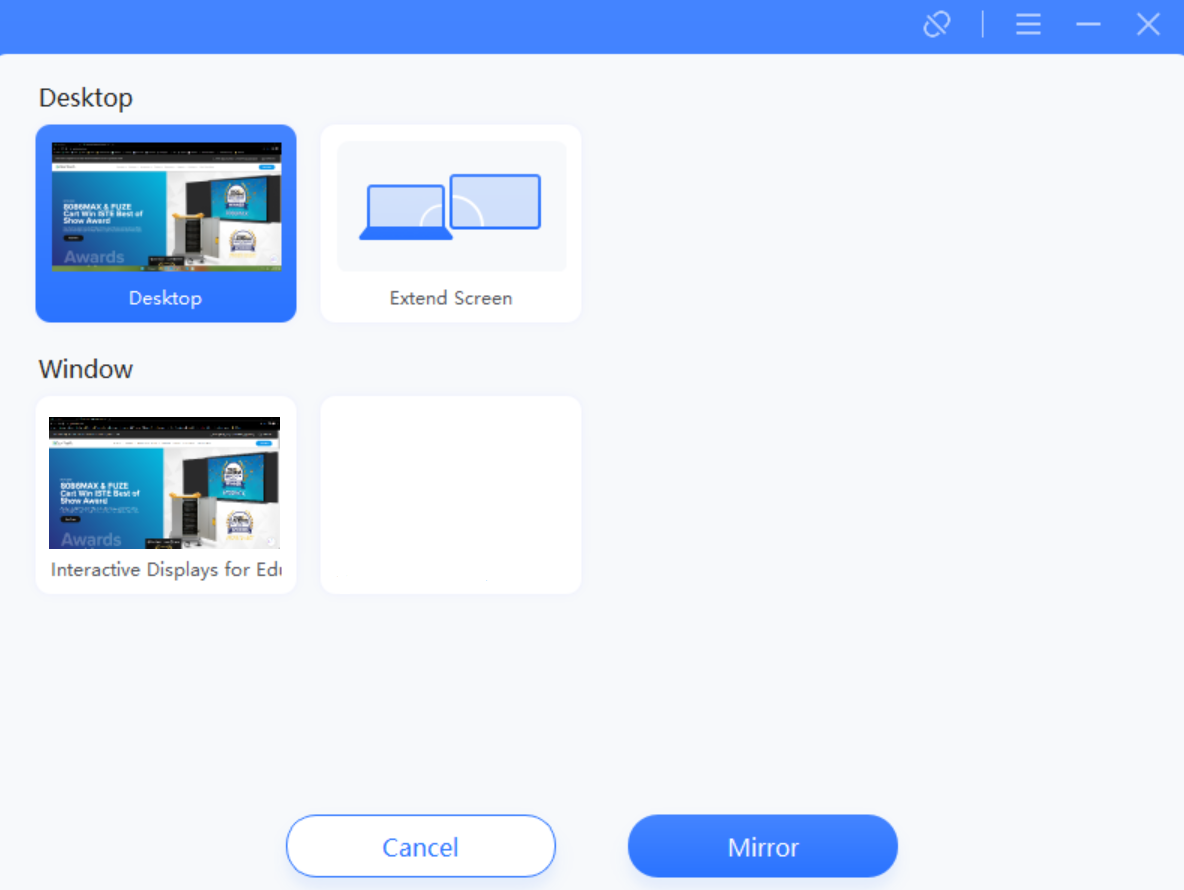 From here, you should be able to select
Extend Screen,
then
Mirror
.
If you do not see this option listed, check to make sure you are on version 5.0+ on both your panel and client device.
After selecting Extend Screen then Mirror, the panel should now be displaying an additional desktop window of your computer. By default, this window will be located above your primary monitor.
To move a window to this extended display, click and drag a window up from your primary monitor/screen.

On Windows 10/11, to change the arrangement of your different displays, right-click on your desktop and select Display Settings.


From here, you can click and drag the screens around to your desired arrangement.

On Mac, you can adjust the arrangement of the displays by going to System Preferences > Displays > Arrangement.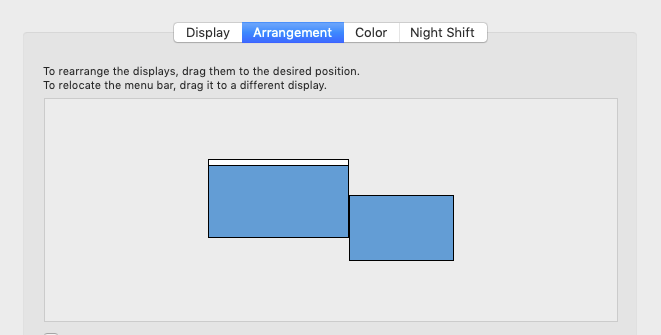 From there you can click and drag the screens to position them as you wish.

Any further issues or questions not covered in this guide should be directed to Support by creating a
Support Ticket
.