By Passing Sho App After Firmware Update (6000K+ Series)
By Passing Sho App After Recent Firmware Update

1. After Panel reboots, either after a Firmware Update, Reload, or a Factory Reset, click "Deny" on the first 3 Permissions requested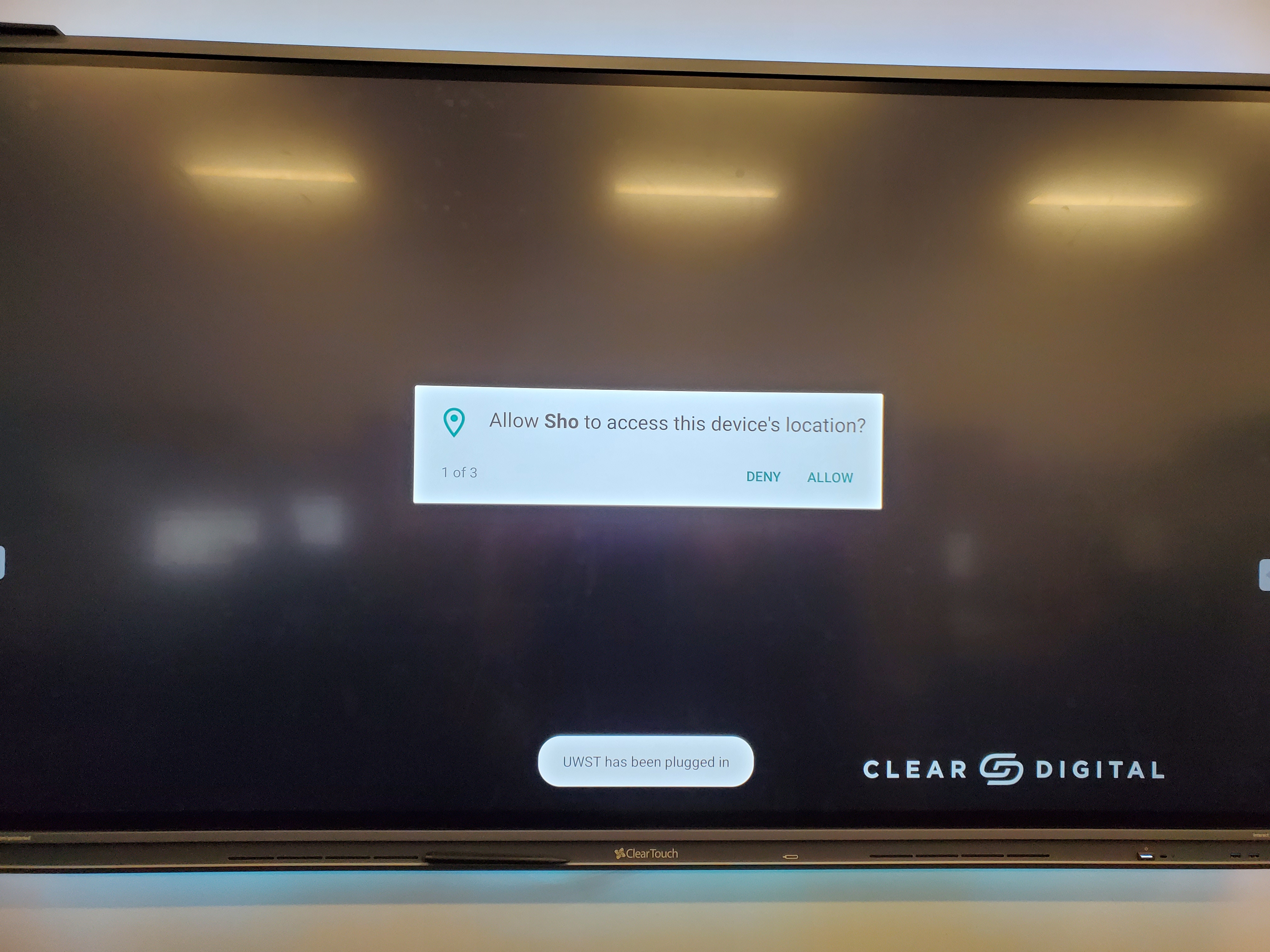 2. On the next 3 Permissions requested, you must click "Don't Ask Again" and then click "Deny." (The Welcome text may begin to flash at this point. That is ok.)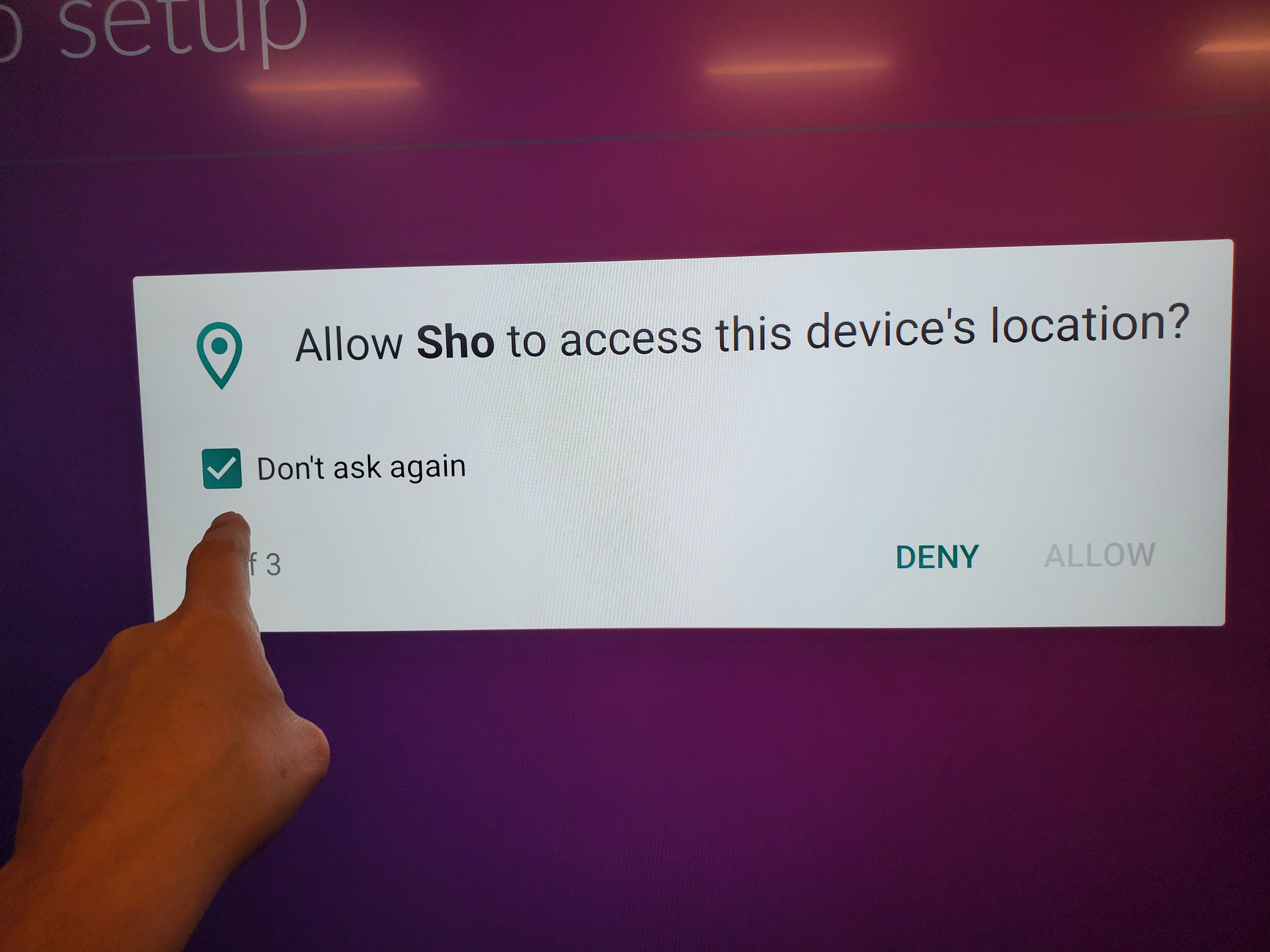 3. Click The gray arrow on the side of the display to open the Side Bar Menu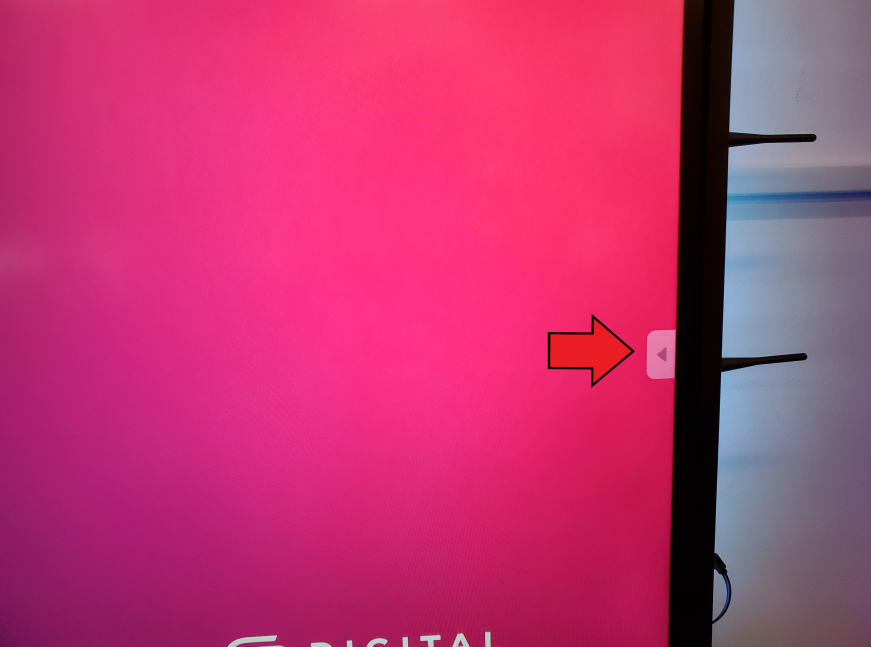 4. Click the Home Button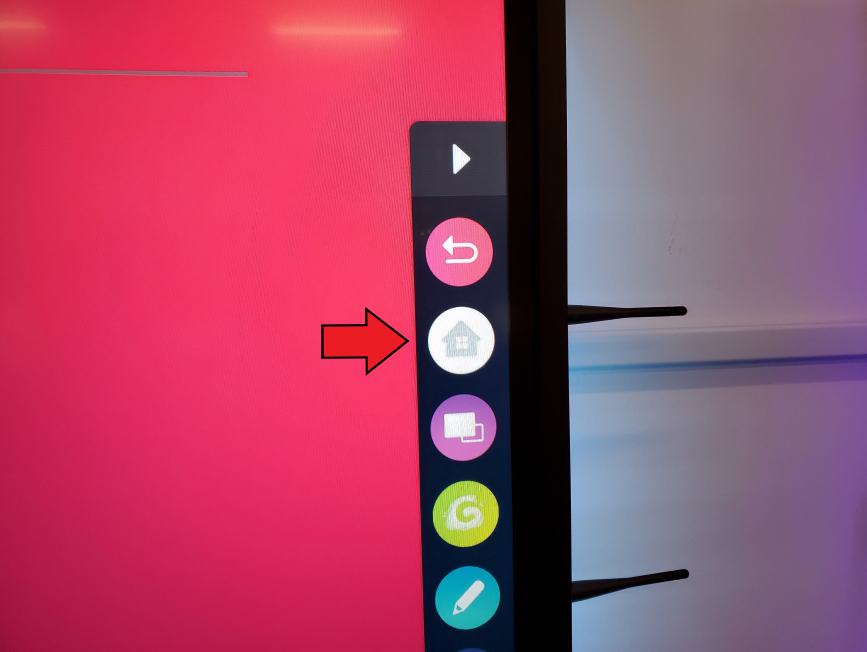 Done!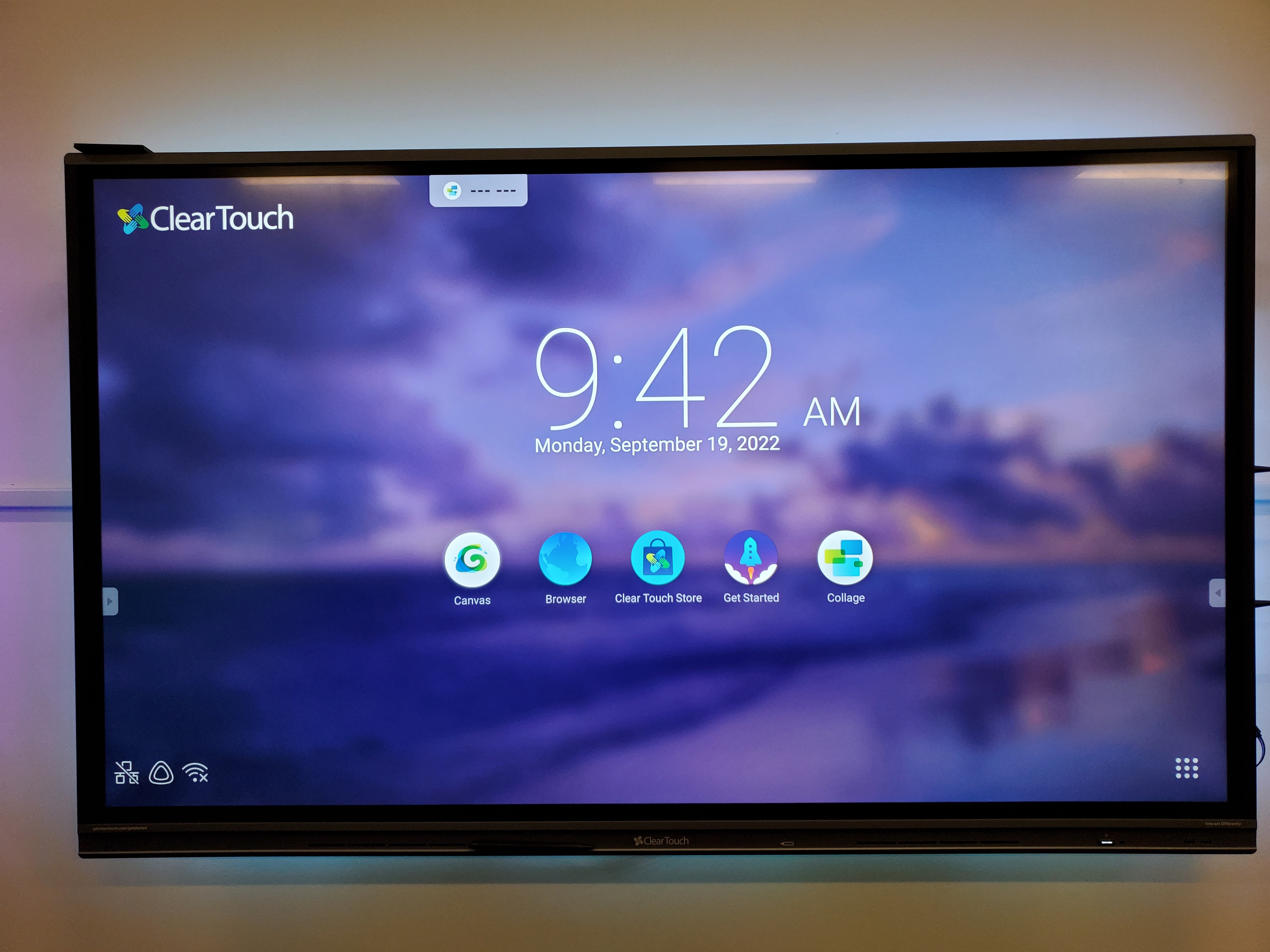 Related Articles

Panel Collage App Update Record

Please note that although some features are enabled with the panel application, they must also correspond with the software capabilities of the client (PC, iOS, MacOS, or Android device). V2.0 (available through the CT App Store for the 6000U series ...

6000K+ Firmware Update Record

Released week of 4/12/2021 (Firmware Revision 03/25/2021) Repaired - Canvas app icon on sidebar loads Canvas instead of Note Repaired - PC power on when the startup is Android OS Squashed - Android on-screen keyboard Shift key bug. Annotation tool ...

Setting up Your Clear Digital SHO Stick

Out of the Box Contents: SHO Signage Player Stick, Micro USB Power Cable, Power Block, Remote Control, IR Receiver Cable (for use with Remote), HDMI Extender Cable Set Up 1. Connect Stick to the Power Supply (and also into a Power Source) 2. Connect ...

Using Over The Air Firmware Update on 6000U, 5000C, 6000K, 6000K+, 7000X and 7000XE Series Displays

Our latest generation displays include an Over the Air (OTA) firmware update function that is built into the Android Settings menu. Please note that this functionality requires the Android side of your Clear Touch display to be connected to the ...

Command/DMS Feature Update List

This article provides an update record for the Command App on the Clear Touch panel. Command is our Panel Management software that allows Administrators to send messaging, notifications, and alerts to the Clear Touch IFP, as well as manage ...